Web3 Data Scientist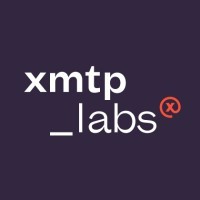 XMTP
Data Science
Remote
Posted on Tuesday, October 3, 2023
XMTP exists to ensure that secure, private, and portable communication is available as a public good. At XMTP Labs, we work to empower individuals to control their identity, communication, and relationships, making privacy and data ownership the new norm. As a Data Scientist, you'll play a pivotal role in building and fostering a data-driven culture that treats user anonymity and data protection as sacrosanct. By leveraging insights from publicly available blockchain data and anonymized XMTP transport network data, you'll uncover growth opportunities that drive our mission forward.
Key Responsibilities:
Bring Data to the Table: As our first full-time Data Scientist, you will be critical in building the role data plays in driving our business strategy forward.
Collaborative Mindset: Collaborate across all teams to craft data-driven growth strategies and understand the critical questions to be answered across the business.
Decision Support: Discuss and advise on crucial strategic and operational decisions faced by the company.
Data-Driven Discovery: Identify growth opportunities by analyzing and uncovering trends and patterns in challenging datasets, including publicly available blockchain data and limited, anonymized data about XMTP network and ecosystem activity.
Visual Story and Insight: Develop and maintain insightful reports, dashboards, and visualizations that effectively communicate our growth story to internal and external stakeholders.
Privacy-Preserving Methodology: Maintain and contribute to refining data collection methods for network and ecosystem data analysis, keeping our privacy principles and mission at the forefront.
Culture of Collaboration: Share knowledge, best practices, and encourage cross-team collaboration to nurture a thriving data-driven culture.
Qualifications and Skills:
Bachelor's degree in Data Science, Statistics, Business Analytics, or related fields. Master's degree preferred.
Proven experience as a Growth or Data Scientist with expertise in blockchain data analysis.
Proficiency in Python, R, GraphQL, or SQL, including hands-on experience with Dune Analytics and Graph Protocol. Experience with other data tools such as Tableau, a plus.
Analytical Mindset: Skillfully interpret quantitative and qualitative insights from various angles, particularly in the context of blockchain data.
Problem-Solving & Story-Telling Prowess: Navigate blockchain data complexity to unearth innovative growth strategies and tell stories internally to help inform decision making.
Effective Communicator: Convey complex findings and growth recommendations to both technical and non-technical stakeholders.
Adaptive Learner: Embrace growth and ambiguity in a fast-paced, innovative setting with a proactive attitude towards resolving uncertainty. Self directed and able to implement best practices and standards for the Data function.
What We Offer:
Join a visionary team prioritizing privacy, openness, and growth.
Shape the future by deriving insights from blockchain data, contributing to our unique mission.
Thrive in a collaborative environment that encourages transparent communication, knowledge sharing, and continuous learning.
Competitive compensation, benefits, and professional development opportunities for your career growth.
Benefits
Generous and competitive compensation package
Salary range between $160-200k (depending on experience + location)
Remote-first environment with semi-yearly gatherings to connect IRL
Full paid Medical, Dental, Vision insurance
Parental Leave
IT Equipment and WFH setup
Monthly Wellness and Lifestyle stipend
Personal assistant
Flexible vacation (with minimum requirements to ensure rest and time-off to pursue your passions outside of work)
And much more!
Culture
We think of ourselves as a "grown-up" startup—building a company that's fair, equitable, and rewarding for everyone to work at, with an emphasis on having fun while building an ambitious project.
Joining XMTP Labs today represents not just an opportunity to play a key role in building an essential part of the next web, but also in establishing the core DNA of the company.
Here's an inside look at XMTP and some of the frequently asked questions about our culture, answered by one of our co-founders and core team members.XMTP, Inc. is an equal opportunity employer and is committed to building an inclusive team with a variety of backgrounds, experiences, and skills. We value diversity at our company and do not discriminate on the basis of race, religion, color, national origin, gender, sexual orientation, age, marital status, veteran status, or disability status. Please notify your recruiter of any disabilities or time preferences based off your current location and time zone.